Le meilleur groupe au monde avec les Plastiscines.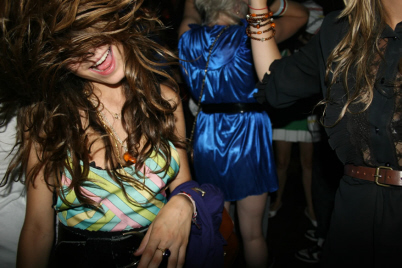 pic: the cobrasnake
C'est toujours difficile d'enchaîner après un post "anglais fascinant / plaisir d'offrir" de
Hianta
; surtout en consacrant mon article aux
Bone Thugs and Harmony
. Bam réaction directe : "Encore! Mais mec, ils sont finis depuis
Eternal
au minimum, et les choristes sous crack transcendés pendant un refrain c'est dépassé, on veut des femmes, des mecs qui nous parle de comment ghostrider da whip". Oui, mais non en fait, j'ai envie de retorquer des arguments somme toute peu convaincants, qui me suffisent amplement cependant : " Ils font des feats avec Phil Collins, l'un d'entre eux a aidé
Chamillionaire
à apparaître en poster sur les murs des filles (c'est une performance notable), je crois que leur morceau sont ultra sexuels et plaisent plus aux filles qu'un épisode de The O.C"
Tout ça pour dire que le nouvel album des Bone Thugs "
Strength & Loyalty
" arrive bientôt, pour fêter ça un petit copié/collé :
Bone Thugs new album will be released April 17th, 2007 with production by Swizz Beatz, Kanye West, Lil' Jon, Three 6 Mafia, Big Boi of Outkast, Play-N-Skillz, Jermaine Dupri, Timbaland and Dr. Dre. It will be featuring guest appearances by Jennifer Lopez, Kelly Rowland, The Game, Lil Eazy-E ,Mariah Carey, Akon, Chamillionaire, Twista, Busta Rhymes, Stevie Wonder, Eve, Cassidy, Lil' Recka and DMX.
Timbo, les frères os et voyous, la collaboration semble tout droit sorti d'un topic "votre morceau idéal" issu d'un forum au fond orange.Pas de cadenas, Timbo cadenasse ce production jeu,ce morceau c'est des turbines au ralenti, et des choeurs du ghetto, mélangés.
Bone Thugs N Harmony "Bone Thugs Boyz"
Imaginez la scène
: en voiture en allant en club du côté de Bischenheim, tu passes ce morceau, les lumières des autoroutes allemandes se reflètent sur les visages des passagers, personne n'ose dire quelque chose, même ton pote fan de Muse habitué à ouvrir sa gueule se tait.
Akon
, le rappeur que les Marseillais adorent prononcer, amène une telle intensité dramatique à
Never Forget
.
Bone Thugs
avec
Akon
c'est le slow rap du futur, pour ceux qui écoutent Chris Isaak en cachette (ou pas) une casquette starter vissée sur la tête.
Bone Thugs N Harmony " Never Forget Me" feat Akon
Si le film les choristes avait été tourné à Cleveland, le casting était déjà bouclé : Krayzie Bone, en JB Maunier, Swizz Beatz en Gérard Jugnot; j'aurais sûrement été voir ce film.
Bone Thugs N Harmony " Bumps in the Trunk" feat Swizz Beatz
Ce post est composé à 10 % de private joke. Un amour à Télérama.
Tweet