Vai Tomar No Kuduro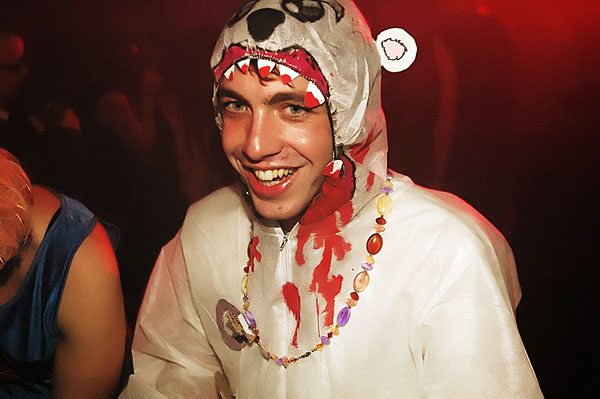 Pic: dirtydirtydancing
I don't know what it is, but I have a feeling M.I.A's next album might have a flavour of Kuduro... It's the Angolan brand of ghettotech that everybody (well an American, a Swede, a Frenchman and an Essex boy) is talking about right now. I can only go on the basis of the scraps that I have heard, but like anything new (t-shirt, girl, rave- only joking!) this fresh sound is making me quite excited. Buraka Som Sistema are the most hotly tipped name in the game right now, so here's on of their tracks, the aptly titled 'Yah!'...
Buraka Som Sistema- Yah!
It wouldn;t be right for me to post on here without putting up the latest in the long line of modish bangers- When I read the name Bugz In The Attic, I nearly slept on this, but then the same could probably be said of Lily Allen, but good old Dave wouldn't let us down, would he? The hypnotic bassline on this track can only be matched by
Duke Dumont
right now, but that's a different story, and one which you'll only get the full picture of right here, soon.
Bugz In The Attic- Don't Stop The Music (Switch Remix)
More of the same in this next track. I'd love to post
Midfield General's
Ed Banger remix right here, but you'll have to wait for that one as well- it's huuuge! My favourite new bloggers, the lovely
Acid Girls
have already done the honours with this one, but I want to post it up for a few reasons... One- I thought it would be nice to share the girls' wonderful treasure chest with the world... Two- I love the track! Three- Surkin played this to great effect on his UK debut at the
Blogger's Delight
room at the
Adventures In The Beetroot Field
takeover of Fabric last week. And four- I swore I would never have anything to do with any of the fucking Swedish mafia, until this came along!
MBG and SDS- New Jack (Steve Angello Mix)
I'm posting this because it's cute... I know I know. Laters.
Matthew !WOWOW!- Big Girls Don't Cry
PS:
They don't make them like this any more...
Crossover- Lucida Obscura
Tweet