lush ton boul'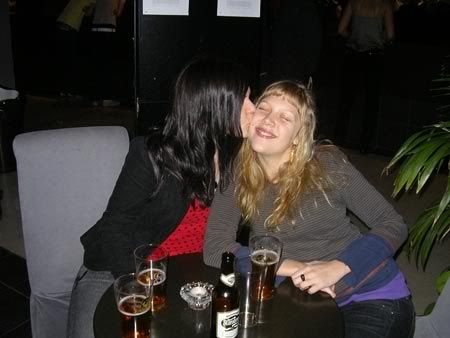 and yet another swedish post aight. what can i say, i AM obsessed. swedish girlish love is the best, lush tes fesses, "sois tigresse".
pharrell fell in love with
Cat5
and so he had to go bug them and convince them to fall right back at him.
-Can you sum up Cat5 in a few loving words?
*Sensual, playful, deadly serious, hot and pop.

-Are you the blond Cats'eyes or do you really like ethernet cables?
*We're not really into cables, more into cats. Especially one lovely cat called Hector, that inspired us with his cool high fives.

-Do you feel part of that Scandinavian scene that's exploding right now all over Europe, alongside Lo-Fi-Fnk, Kompis or The Knife?
*In some ways but not really. They are really great bands but we come from slightly different music scenes.

-Is "Sexy" going to be the summer hit in France
(thanks to Fluokids)?
*Of course, cheers!

-Can you describe by the menu what is in your handbag?
*Mobilphone, wallet, keys, cables, lipgloss.

-What is your favorite cosmetic brand?
*Make up store

-Can you give us your best recipe, the one you use when you want that boy in your bed tonight?
*Sing our song 'sexy' and grab your ass. It works!

-What are you five favorite tracks this week?
*Beastie boys - Girls
*Mu - Paris Hilton (always)
*Bjrk - Hyperballad
*Clap your hands say yeah - In this home on ice
*Spank rock - Get em on the floor

-Are you just a little bit in love with me?
*Yes, puss och kram
robyn - crash and burn girl (cat5 remix)
(also make sure you check the
video
of
sexy
, it's fucking hott)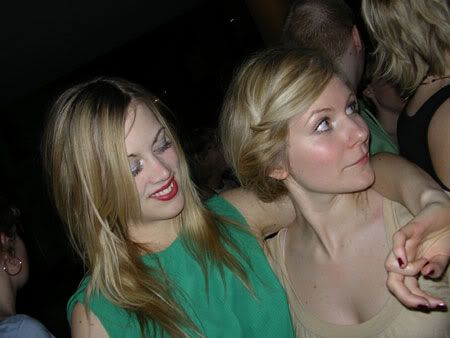 me i'm in love with
le sport
. no not the one that makes you sweaty and disgusting (although some things with such final results i am not against), no, another swedish act that, as the good HL! puts it, mixes the hott v-neck sweaters of
the postal service
, the good looks of
ok go
(hmm that dancey video...) and the catchiness of
new order
's tunes. and god knows how much i love this shizz.
le sport - tell no one about tonight
le sport - it's not the end of the world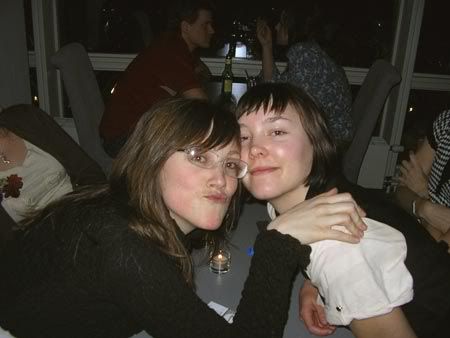 people tell me
sunblock
is extremely popular in sweden, and i wouldn't blame the swedes.
BayJay
is kind of an associated fluo kiddo and he knows what's up. download another
sunblock
stupid killer track on his blog.
sunblock - i'll be ready (baywatch club version)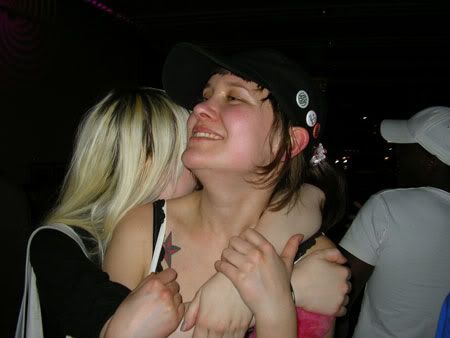 un petit mix
SCANDINAVE
NORDIQUE (merci pour lui) pour finir, preparé par HL! donc, qui tiens à préciser qu'il a "autre chose à branler dans sa vie que caler des BPM".
ok.
ROCKY DENNIS - MAPLE LEAVES
ROBYN - CRASH AND BURN GIRL (CAT5 REMIX)
AXER - 321
TOMAS ANDERSSON - THE OTHER DAY
AXWELL - WATCH THE SUNRISE FEAT. STEVE EDWARDS
MIKA VAINIO - COULOUR OF PLANTS
ANNIE - HEARTBEAT (ALAN BRAXE REMIX)
REFUSED - LIBERATION FREQUENCY
MORRISSEY - SUEDEHEAD
HL! - swedes ain't dudes
"et voilà..."
Tweet